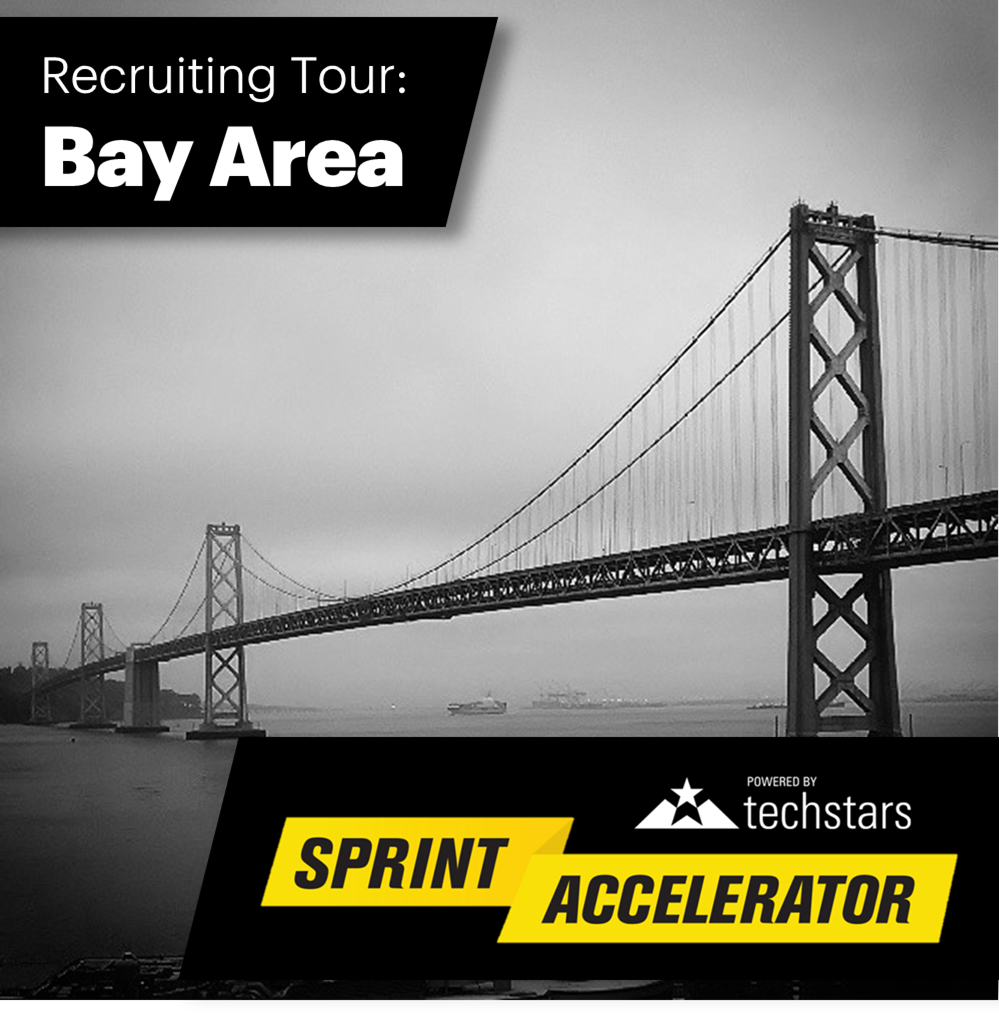 After a fantastic trip to the East coast last week (check out the re-caps from Boston, NYC and Chicago) we packed our bags and headed out to the West coast, paying a visit to the tech mecca of America, Silicon Valley.
I always love driving from the San Jose Airport into one of the many cities of the South Bay.  Corporate office parks, big box retailers and cars everywhere.  This could be any suburban metroplex aside from the fact that the buildings are littered with the logos of your favorite .com, there are big box retailers that carry everything you could ever need to build a computer from scratch and a relatively large portion of the cars run on electricity instead of gasoline.
Silicon Valley's technology roots run deep going back to the 50's where military funding led to innovations in transistors, semiconductors and microprocessors (almost every tech company located there today connected in some way to the Shockley Semiconductor Laboratory).  Tech has been the center of this economy since that time and it's everywhere… For this reason, we were excited to meet with teams tackling problems in the mobile health space.
The event was held at the Plug and Play Tech Center, a 150K sq ft space that holds more than 300 companies in various stages…  basically a tech incubator and accelerator the size of a Wal-Mart!  David Parpart (Founder and CEO of ImpactMeds) and Akhsar Kharebov (Founder and CEO of Infometers) co-founded the Silicon Valley Health 2.0 meetup as a way to bring various parties together in the health tech industry.  Filling an obvious gap in Silicon Valley, the group was an instant success bringing 100-250 members together on a regular basis.  Attracting members with free pizza/beer and a networking opportunity, the event gives the stage to a couple health tech entrepreneurs as well as a keynote speaker for the evening (last night's event featured Carenga, Hello Doctor and a Keynote on HIPAA for developers by Gorka Sadowski)
David and Akhsar turned the stage over to Gregg and me to do a quick pitch on the Sprint Mobile Health Accelerator, a dog and pony show that we're starting to get pretty good at if I don't say so myself.  We talked about the power of a Techstars program, the involvement of Sprint and why Kansas City is the right place to accelerate the growth of your mHealth startup.
After the event, we talked with a number of teams who were in the crowd and interested in the program.  The very first question I typically got from the entrepreneurs was "why did you pick Kansas City?"  My response to this is pretty simple:
1)      KC is an Entrepreneurial Community - Weeks like this make it easy to show off the supportive eco-system.  Global Entrepreneurship Week is in full swing, 1 Million Cups continues to be a standing room only event and support organizations like The Kauffman Foundation, Pipeline, Silicon Prairie News continue to support the growing community.
2)      Health/Life Sciences Resources - Kansas City is a life sciences hub with large organizations who have deep roots in the region.  MRI Global, Stowers Institute, KU Med, Truman Med, Cerner, Blue Cross Blue Shield, Cobalt Ventures, American Academy of Family Physicians, KC Life Sciences Institute just to name a few.
3)      Mobile Technology/Corporate Resources - Sprint has been in the region for 115 years and over that time, many of our partners have established offices in the area (i.e. Samsung, Motorola, Ericsson, Syniverse and many more).  KC is also home to many other large corporations including Hallmark, Garmin, H&R Block, American Century Investments and large agencies like Bernstein-Rein, Barkley and VML.
Housing prices, flights from the middle of the country to all major US cities, a burgeoning arts scene, $Billions dumped into our downtown entertainment/housing district, the  best BBQ in the nation and the blazing fast 1Gbps Google Fiber network that blankets the city make KC a great place to call home.
———————————————
It's easy to be enamored with the energy of a place like Silicon Valley.  The success stories that have come out of this region are remarkable and we all hear about the big ones in the press.  Selling to Facebook or Google for $1B, rejecting a $3B deal because a $4B deal is waiting in the wings, going door to door Sand Hill Road pitching to the big VC firms who call it home.
There is a point of diminishing returns on a place like Silicon Valley though and it's easy to get lost in the shuffle with so much happening.  Kansas City promises to deliver on a density of resources that are manageable and beneficial for startups who choose to locate there.  More specifically, our partnership with Techstars will surround your team with talented mentors in a city that is rolling out a red carpet and collaborating in a way that's unique to our Midwestern culture.
We are not the biggest tech community on the planet and don't plan to be.  Kansas City has been building an identity that's uniquely our own; a place with a storied history and bright future in entrepreneurs who are built to last, a place where our neighborly attitude puts 1 degree of separation between your startup and anything you need to scale your business, a place where you can not only grow a business but also raise a family.
We're looking for 10 companies who want to step up into the spotlight, be recognized and take advantage of everything Kansas City can offer in a very intense 3 month program.
Applications close January 6th and we'll be making that decision soon.  Make sure your team is in the running and APPLY TODAY!!